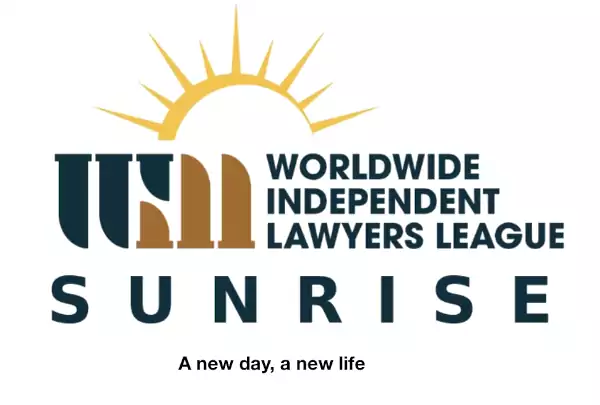 "WILL SUNRISE

WHEN A COMMUNITY LOSES ITS LAWYERS, IT GETS WEAKER.
THE LAWYERS ARE THE GUARDIANS AT THE TEMPLE'S DOOR."
Welcome to WILL Sunrise, the social and ethical division of the legal alliance WILL. Our mission is to promote the value of legal fraternity and to aid female lawyers, young lawyers, and law students in their professional development.
At WILL Sunrise, we believe that the legal profession is not just a job, but a calling. We are committed to upholding the highest ethical standards and promoting social justice. Our values are rooted in the WILL Sunrise Manifesto, which outlines our commitment to diversity, inclusion, and community service.
We recognize that the legal profession can be challenging, especially for women and young lawyers. That's why we offer a range of resources and support to help our members succeed. We provide mentorship programs, networking opportunities, and educational resources to help our members grow and thrive in their careers.
We also believe in giving back to our communities. Through our community service initiatives, we work to promote access to justice and support organizations that serve marginalized communities.
At WILL Sunrise, we are proud to be part of the WILL legal alliance, a network of legal professionals committed to excellence and social responsibility. We invite you to join us in our mission to promote legal fraternity and support the next generation of legal professionals